So this year I spent my Easter in Melbourne with my official Australian Sepak Takraw Association hat on, to help run a small takraw competition. The competition was organised by the Hmong Melbourne Youth Society as a bit of a get together for the Hmong community in Australia, but they also extended the invitation to anyone else who wanted to come play some takraw. We had ten teams confirmed to enter, but on the weekend of the competition only nine were able to make it. There were five teams from Melbourne, two teams from Brisbane, a team from Tasmania, and a team from Perth.
I just want to quickly explain why it is so difficult for the sepak takraw players of Australia to meet up and play together. Australia is big. Ridiculously big.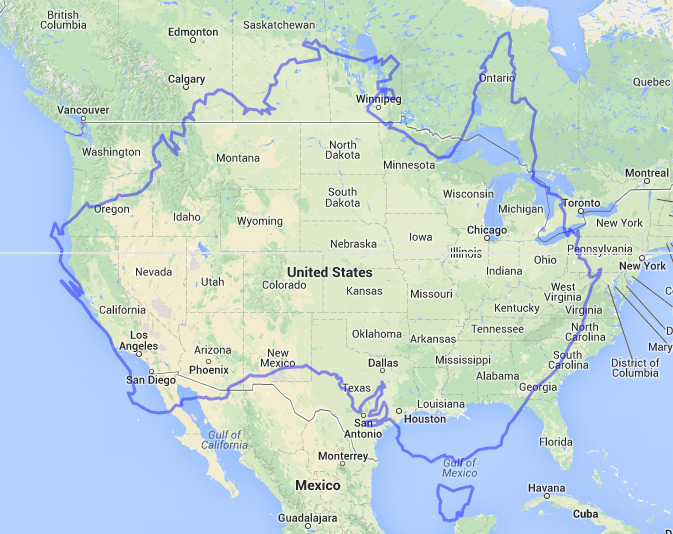 Land area of Australia compared to USA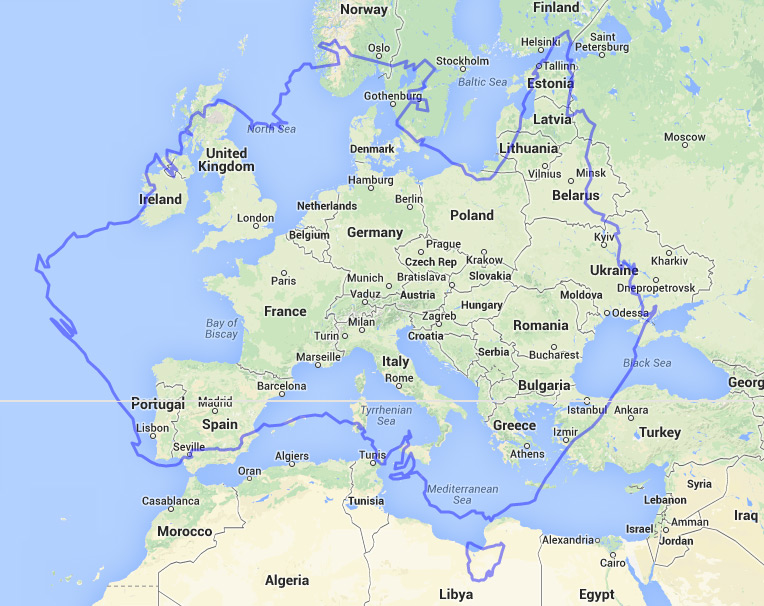 Land area of Australia compared to Europe
When you realise Australia is roughly the same size as the USA or Europe, yet we only have 23 million people you might start to understand how difficult it is to get around. You just can't catch a bus or a train to go to an event on the other side of the country, it doesn't happen. You have to fly, and that means it's expensive… and it still takes ages! I flew from Darwin to Melbourne for the event, that's a 4.5 hour flight. 
So to have players travelling to Melbourne from Perth, Brisbane, and Tasmania shows a commitment to the sport!
DAY ONE
I caught the 2am flight out of Darwin, slept badly on the plane, and then was greeted at Melbourne airport  at around 7am by Tou Moua Yang and a crew of other players in a suspect looking minivan. Tou was responsible for the competition, it was his idea to host it and then he ran with it and made it happen. Tou drove us to the event hall, I changed into my now slightly too small Takraw Australia polo, and the competition began.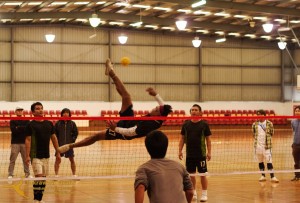 Grandy spiking
There was intended to be two groups of five, but one team was unable to make it on the day so we ended up with five teams in Group A and four in Group B. We set up two courts and ran Group A and Group B simultaneously. By the luck of the draw, Group A seemed to end up with stronger teams which meant not only did they have more games to get through, but they were taking longer too! In the end it didn't really matter as everything went quite smoothly and we got through all the matches with time to spare.
There were no major upsets on the Saturday as a lot of the players were just feeling out the competition, but it was interesting to see the variety of styles and skill levels that each team brought with them. The younger Brisbane B team, and the Perth team played a more traditional 'international style' of sepak takraw with distinct trap, set, spike plays. Whilst the majority of other teams played a more frenetic style of game where the main attack was an offensive header. In general, the skill level of Australian players is still a fair way off our Asian neighbours, but the passion and enjoyment is still there.
At the end of the first day the top two teams in Group A were: Brisbane A and Perth. In Group B: AKO (A local Melbourne team) and Brisbane B
DAY TWO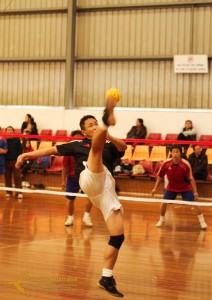 47 year old Yuji spiking!
Day two started with the first semi-final between Perth and AKO. Playing for the Perth team were two very experienced Japanese players who showed that experience and consistency are the key to winning matches. They managed to defeat AKO in straight sets: 21-15, 21-17. The Perth spiker Yuji, also showed that age is no barrier! At 47 years of age, Yuji was the oldest player in the competition, but he was playing harder than many of the younger competitors!
The second semi was an all Brisbane match up, A vs B. The younger B team proved to be a bit shaky whilst the A team maintained their focus and once again showed that well honed skills and experience count for a lot in a match of sepak takraw. Brisbane A defeated Brisbane B comfortably: 21-11,21-15.
The battle for third place was were things started to get interesting! It was a super close match between AKO and Brisbane B. These two had previously met in the group stage where AKO had managed to rattle Brisbane B and got away with the win but this time round Brisbane B were determined to win. AKO snatched the first set 21-19 but in the second set Brisbane B rose to the challenge and struck back with a win 21-18. The third set was a nail biter, but went to show that the team with the higher level skills doesn't always win. AKO had the consistency that Brisbane B lacked and chipped away at them until the score was 21-18.
In the end the final between Brisbane A and Perth was a little anticlimactic. Once again the two teams had met before in the group stage and after the first set it was obvious that Brisbane A had Perth figured out. The 5 odd matches the players had played in two days were also taking their toll and the skill level was suffering. Brisbane A dispatched Perth easily in the first set 21-14. After the two minute time out Perth came back with a vengeance in the second set but it wasn't enough to stop Brisbane A securing the win 21-19.
 I didn't manage to get as many photos or videos of the event as I had hoped because I was refereeing most of the time but I did get a few. Here's a highlights video from Day One of the event.
All in all it was a super friendly event and great to meet up with players from all around Australia. I hope that Tou and the Hmong Melbourne Youth Society had a good a time as I did and that next year the competition happens again bigger and better! It would also be very cool to get a few more of these grass roots style friendly competitions happening around Australia, it will be challenging but everything sepak takraw is challenging!
It's early days for takraw in Australia, but it's exciting!

All the competitors