We had an enquiry from a customer wanting to ship some sepak takraw balls to New Zealand so we looked into it for them, and turns out it's much easier than we thought it would be! So with a few phone calls, a few changes to this site, and our first successful sale to New Zealand we're now happy to announce that…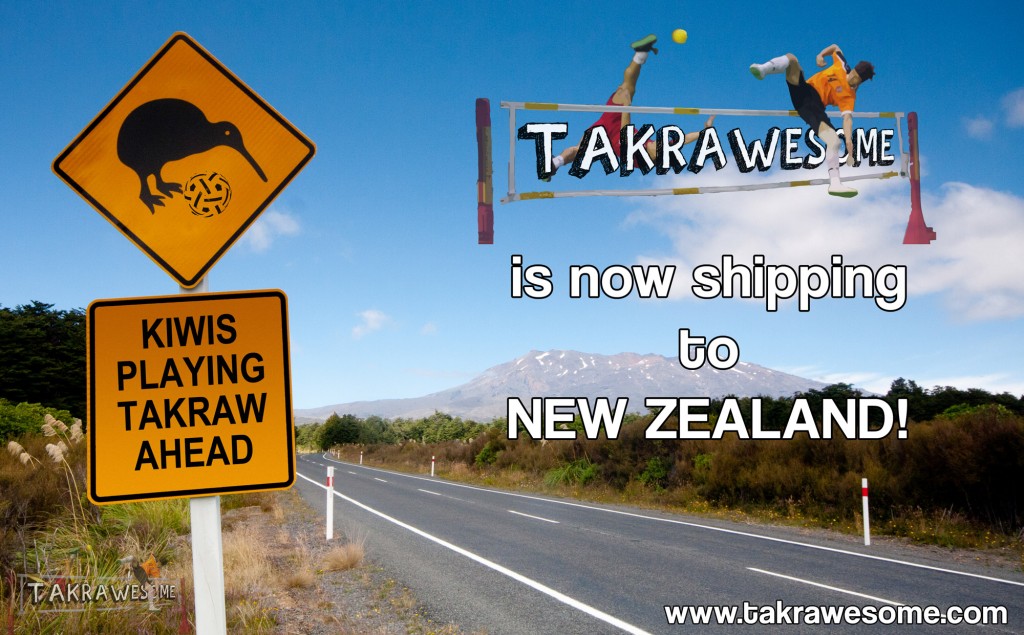 It appears that sepak takraw is even younger in New Zealand than it is in Australia, but we hope that by extending our reach to New Zealand that it makes the sport that little bit more accessible to any Kiwis who might be interested in it. I know that when I discovered takraw I would have loved it if I could buy a ball and some shoes online and have them delivered to my door!
Unfortunately, shipping to New Zealand is not as cheap as we'd like. Currently we only offer Express International Post, as we don't want to offer shipping without tracking. So if you're in NZ and you're thinking of ordering some gear – get your friends to buy something too so you can chip in for shipping!
We're hoping to work out better postage rates in the future.
Let the trans-Tasman sepak takraw rivalry begin!